Careers
Open Positions
We do not currently have any open positions.
Currently, Recovery Worldwide is not actively seeking job applicants. However, we are always happy to accept resumes should a position come available in the future. If you'd like to submit a resume, please do so by using the form located at the bottom of this page.
A Happy Environment
We value talent and hard work at Recovery Worldwide almost as much as we value the people that provide them. We strive to foster an environment that encourages people to lead fulfilling lives, in and out of the office. We know our Ping-Pong table, fully stocked kitchen, quirky decor, and awesome downtown views don't hurt — but what really matters to us is that the people who work here feel comfortable and appreciated.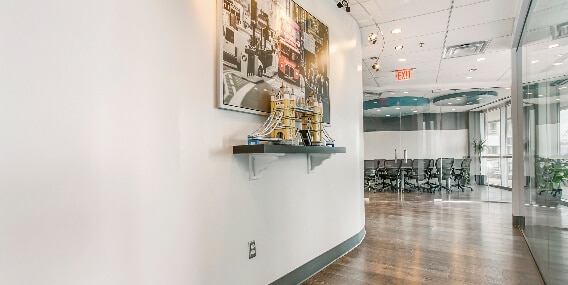 We Hire The Best
As is the nature of most creative companies, we provide flexible scheduling and a casual work environment. Sometimes that means half days and sometimes that means late nights at the office. What matters most is the heart of our employees and their dedication to our mutual success. We only bring on teammates whose work ethic warrants self-management instead of micro-management. We're picky about the people we hire, because our team's unity is critically important. We hire people, not skills.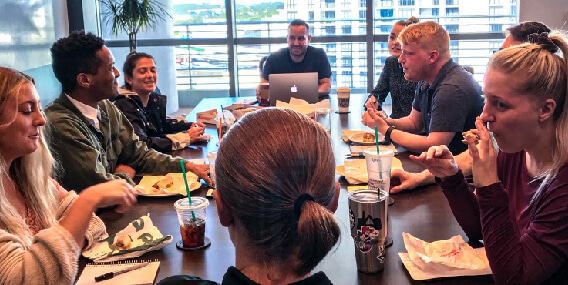 Our Amazing Location
We're on the 14th floor in the north tower of the Plaza building. We have a movie theatre in our building, multiple restaurants and views that take your breath away. We think it's important to be a part of the local culture, and we thrive on the energy of this creative, tech-friendly city. Being right downtown means easy access to team lunch outings, swan races around Lake Eola, quick strolls to the Dr. Phillips Center and research trips to the library.